BENJAMIN MOORE PAINT - ADVANCE
ADVANCE - @ Beckerle lumber - Lumber ONE when it comes to Benjamin Moore ADVANCE Paint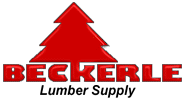 Alkyd Performance. Soap-and-Water Cleanup. Benjamin Moore ADVANCE Waterborne Interior Alkyd paint offers the application and performance qualities of conventional oil paint in a low-VOC waterborne alkyd formula, great for use as a wall trim paint. Game-changing new waterborne alkyd paint technology Outstanding flow and leveling with extended open time Easy soap-and-water cleanup Meets strict VOC regulations Less odor than traditional alkyd paint May be used as primer, trim paint and wall paint Benjamin Moore ADVANCE paint comes in three formulas: Primer, Satin and High Gloss
ADVANCE
ADVANCE® Waterborne Interior Alkyd
Product Description
A premium-quality waterborne alkyd enamel that delivers the desired flow and leveling characteristics of a conventional alkyd paint. It provides a tough satin finish that stands up to repeated washing. It is easy to apply, resists spattering, has excellent open time, and cleans up with soap and water.
Features
Excellent durability
Excellent flow and leveling properties
Spatter resistant
Easy application
Easy cleanup
Block resistant

Colors Available: White, Gennex® Tint Bases
Gloss: Satin
Cleanup: Water
Resin Type: Alkyd
Recommended Use: Interior
Recommended For:
Ideal for interior trim, doors, walls, and ceilings. For new or previously painted wallboard, plaster, masonry, primed or previously painted wood, and metal.
Additional Information:
Do not apply when air and surface temperatures are below 50°F.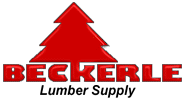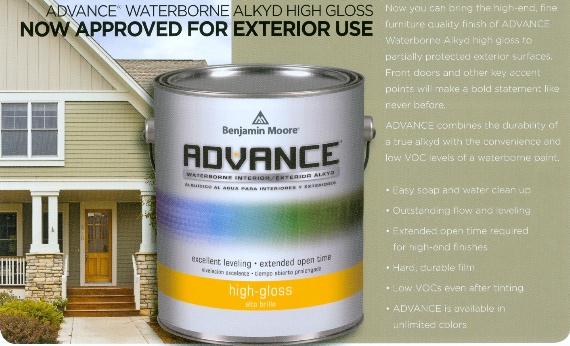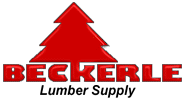 Beckerle ADVANCE NOW APPROVED FOR EXTERIOR USE
ADVANCE waterborne Alkyd High Gloss now Approved for Exterior Use. Now you can bring the high end, fine furniture quality finish of advance waterborne alkyd high gloss to partially protected exterior surfaces. Front doors and other key accent points will make a bold statement like never before. ADVANCE combines the durability of a true alkyd with the convenience and low VOC levels of a waterborne paint.
Easy soap and water clean up.
Outstanding flow and leveling.
Extended open time required for high end finishes.
Hard, durable film.
Available in unlimited colors.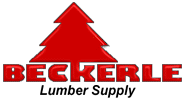 Beckerle lumber paint facilities
We have four locations that offer benjamin moore products.
Call ahead to any of our locations and we will setup your order before you arrive.
Or call for a delivery and save time and gas.
Call Haverstraw at (845)-942-1492.
Orangeburg at (845)-359-4633.
Congers at (845)-268-9248.
Spring Valley (845)-356-1600.
We would be privileged to have your business. Let us know how we can.

BECKERLE LUMBER THE LUMBER ONE BENJAMIN MOORE PAINT DEALER IN ROCKLAND COUNTY NEW YORK.
We offer a complete line of painting products including a full line of benjamin moore products. Four Convenient Rockland county new york locations.
We are easy to reach and easy to deal with.
Since 1940 we have been building on service.
We offer FREE delivery within Rockland County NY for sales over 500.00.





A Family Tradition Since 1940
---
STORE LOCATIONS
SV(845)356-1600 ·

BECKERLE LUMBER Spring Valley - Main Office ·
3 Chestnut Street · NY 10977
CC(845)268-9248 ·

BECKERLE LUMBER Congers · 79 Lake Road · NY 10920
OB(845)359-4633 ·

BECKERLE LUMBER Orangeburg · 219 Rt. 303 · NY 10962
HV(845)942-1492 ·

BECKERLE LUMBER Haverstraw · 59 Westside Ave · NY 10927
SV(845)356-1600 ·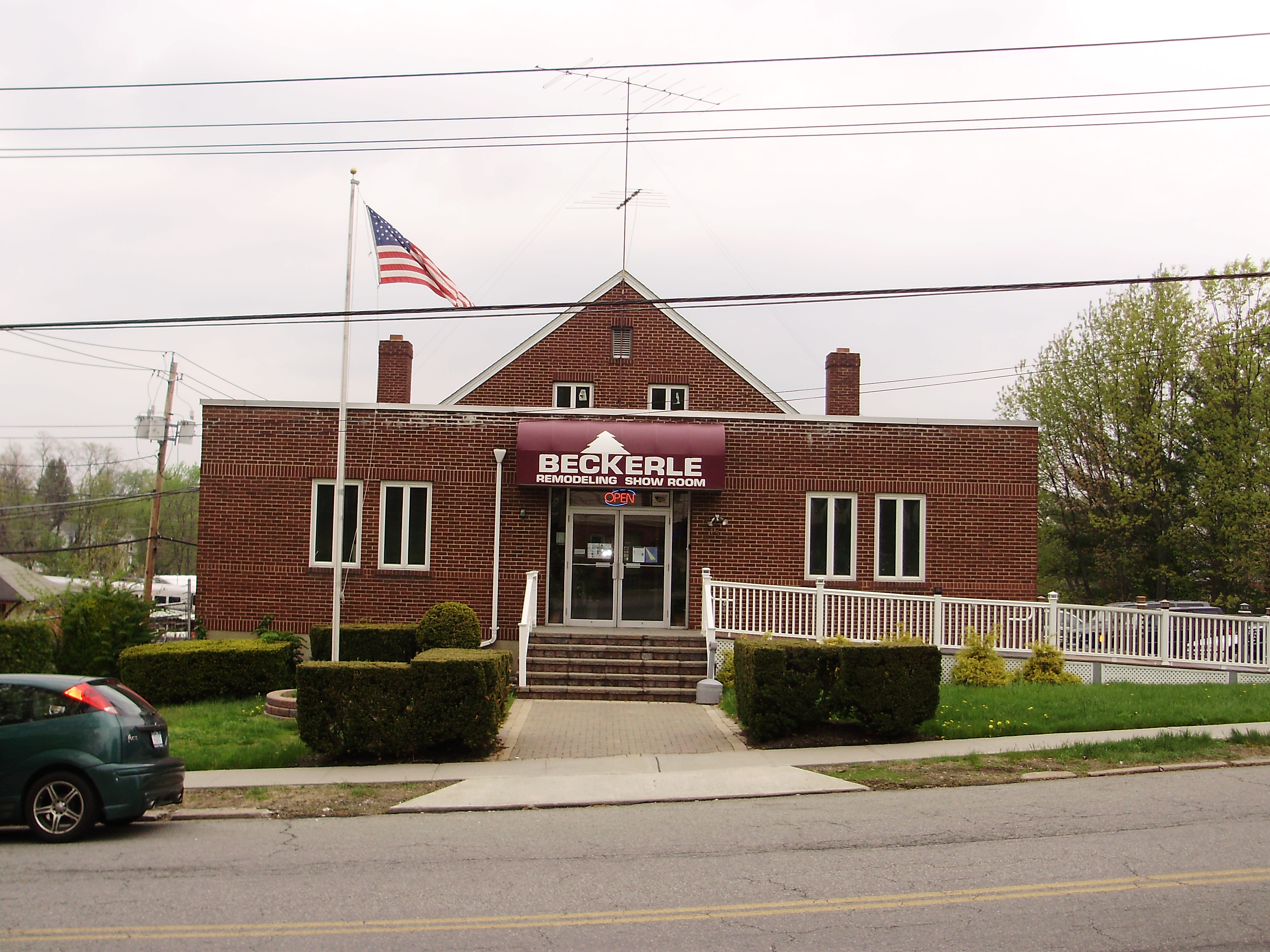 BECKERLE LUMBER Spring Valley Showroom · Corner of Chestnut & Furman · NY 10977
HV(845)942-1492 ·

BECKERLE LUMBER Haverstraw Showroom · Corner of 9W & Westside · NY 10927
---
Contact Us