---
BECKERLE LUMBER PRODUCTS
HARDWARE CATALOG
KITCHEN BRANDS
Kitchens
Bertch, Legacy, KRAFTMAID, Wolf, Aristocraft, Cubitac.
PAINT & SUNDRIES
Paint and Coatings
Cabot Stains
Sikkens
Copper Napthenate for P/T end cuts (BF61250)
Exterior High Performance Sealants:
- "Lexel" Products
- "OSI..." QUAD Products
Caulk
Silicon
Sealants
Red Devil Products
and more.
Click here to see our stain color charts.
Benjamin Moore
Benjamin MoorePaints
Regal, Ben, Natura, Aura, ArborCoat and much more.






BATHS
Bathroom Vanities
Bertch, Wolf, Orgill, and much more...
MOULDING
Moulding
Clear Pine
Primed Pine
Primed MDF
Clear Oak
Columns
Stair Treads
WINDOWS
Windows
Andersen, MARVIN, Kolbe-Kolbe, Kas-Kel, Modernview, SilverLine, Windsor, Simonton, Larson, and much more.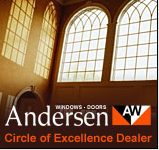 Area's Largest Dealer Offering New Construction And Replacement Products.. We Service What We Sell. Trained EDSN Service Provider. Window Specialist On Staff. Full Line Andersen Showrooms at each of our four locations. Member LMC.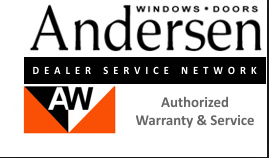 MARVIN Made To Order - by Beckerle Lumber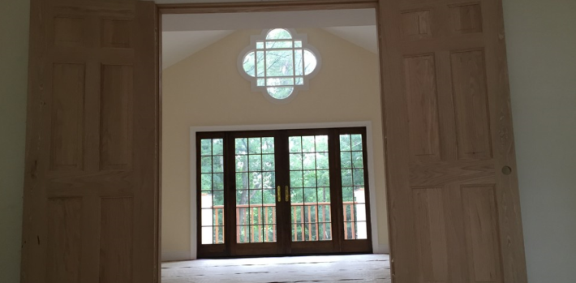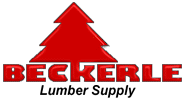 SKY LIGHTS
SKY LIGHTS
DOORS
Doors
ThermaTru, Simpson, Masonite, Morgan, Nord, Woodgrain, TRU-STILE and much more.
STORM DOORS
STORM DOORS
Larson Storm Doors IN STOCK.
RETRACTABLE SCREEN DOORS
RETRACTABLE SCREEN DOORS
Larson Retractable Screen Doors IN STOCK.
Escape 100 WHT

LARESCAPE10039WH36
Retractable Screen door. Five Year Warranty. Self Adjusting to fit uneven openings. Sill transition system to avoid tripping. Durable mesh screen resists tearing. Completely assembled. Screen disappears in cassette when not in use. Speed reducer provides controlled retraction.



Hand Tools
Hand Tool Brands
Union
RazorBack
Seymour
Marshalltown
Arrow
Cooper Tools
Estwing
Irwin
Johnson
Stanley Hand Tools
Lenoxs
Stabila
Tajima
Vermont American
US Tape
and many others
Power Tools
Power Tool Brands
Festool
Dewalt
Makita
Milwaukee
Bosch
Skil
Porter Cable
Hitachi
Fein
Senco
Stanley Bostitch
Paslode
and many others
HARDWARE
Hardware
Stanley, Arrow Fasteners, Baldwin, Amerock, and much more.

Electrical

Diamond Wire, Woods Wire, and much more.

Plumbing

Copper,PeX's,PVC,SCHED 40,Brass,Black Pipe, and much more.

Tools

Hand Tools, Power Tools, Stanley Tools, Union Fork, Milwaukee, Makita, Porter Cable, DeWalt, Skil, Mason Tools, and much more.





Cleaning Products

Cleaning Products







Pest Control Products

Pest Conrol Products

Shoo-fly
Shoo-Fly Hornet Wasp Jet Bomb
Kills Instantly
Hornets
Wasps
Yellow Jackets
Bees
Jet Stream shoots up to 20 Feet
Residual action effective for weeks
Indoors/Outdoors





WEATHERIZATION

Weatherization Products

Insulation
Weatherstripping
Door Sweeps
Window Kits
Caulk
Spray Foam
Housewrap





LANDSCAPE PRODUCTS

LANDSCAPE Products

Hay
Silt Fence
Grass Seed
Landscape Fabric
Drainage Products






FUEL PRODUCTS

FUEL Products




THERMAFIBER

Sound Attenuation Fire Blankets (SAFB)

Unsurpassed sound and fire performance for walls and ceilings
Higher Recycle Content
LEED Credits
Reduction of GHG Emissions
Better Indoor Air Quality
Fire Insulation
Sound Insulation
Thermal Insulation






ROXUL

Sound Attenuation Fire Blankets (ROXUL)

Applications:
This product is designed for interior wall, ceiling and floor applications.
Properties:


Non-combustible stone wool insulation with melting point of approx. 1177°C (2150°F)
Easily cut
Excellent sound absorbency
Fire resistant due to its high melting temperature
Water and moisture resistant; does not absorb moisture to maintain insulating value
Chemically inert
Does not rot, promote mildew, fungi, or bacteria, or sustain vermin
CFC- and HCFC- free product and process
Made from Natural and Recycled materials





POST TOPS

Post Tops

Post Tops
STOCK POST CAPS



TOPCEDFLAT-NC2, TOPCEDPYRAMID-NC1, TOPPTFLAT-NT2, TOPPTPYRAMID-NT1
Beckerle Lumber Stocks a variety of Post Caps in both Cedar, Pressure Treated, Composite, PVC & Other Materials.




Product Characteristics:

What are the inside dimensions of your post caps?
Our post caps with a wood base come in many sizes, but the most common sizes are 4" × 4" and 6" × 6", which are made to fit a nominal 4" × 4" or 6" × 6" post. The inside dimensions of the nominal 4" × 4" measure 3-5/8", and the inside dimensions of the nominal 6" × 6" measure 5-5/8". In addition, we make a 4" × 6" post cap (with inside dimensions of 3-5/8" × 5-5/8") in Newport High Pyramid. We also make an 8" × 8" Copper-Topped cap with an opening size of 7-5/8" and a 10" × 10" cap with an opening size of 9-5/8". All of these special sizes are available in cedar.
Our adaptable post caps for vinyl and composite posts come with three adaptors to fit actual 4.5" × 4.5", 4.265" × 4.265", 4" × 4", and 3.5" × 3.5" posts.
Will my stainless steel post caps rust?
Stainless steel is an alloy of iron that contains more then 10% chromium. Stainless steel has a hard oxide coating which makes it resistant to stains. Corrosion and wear strip away this coating causing the steel to rust. To maintain this coating, clean periodically with a mixture of vinegar and club soda.
Will the brass post caps tarnish?
Our brass post caps, like our copper post caps, are a true metal brass—an alloy of copper and zinc. Our brass post caps are protected with a thin clear coating of lacquer designed to protect them before and during installation. Once exposed to the elements, the sun's ultraviolet rays, moisture, and pollution begin to break down this coating, exposing the metal underneath. Periodic reapplication of this clear coating will help to protect the brass.
What preservative is used to protect Maine Ornamental's pressure-treated wood post caps?
Our wood post caps are protected by CA-B (Copper Azole Type B), an EPA-registered pesticide containing copper and azole compounds to protect it from termite attack and decay. For more information, refer to the Copper Azole Safe Handling Information.



Care and Cleaning:

Do I need to apply a finish to my wood post caps?
As with all wood products, we recommend that you coat these with a high-quality exterior finish to preserve the wood's natural beauty and ensure a lifetime of enjoyment.
Apply to all wood areas, including the underside of the cap, before installation.
Should I allow my treated wood post caps to "season" outdoors before I apply a protective finish?
No, our treated wood post caps are kiln-dried and do not require a drying period.
We recommend applying a protective finish immediately.
Will my copper post caps remain a shiny copper color?
Our copper post caps come with a thin, clear marine lacquer designed to protect
them before and during installation. Once exposed to the elements, the sun's ultraviolet rays,
moisture, and pollution begin to break down this coating, exposing the metal underneath.
In its natural state, copper breaks down in the elements and patinas.
In general, copper progresses from a natural salmon color to a series of russet browns and grays,
and finally to a blue-green or gray-green patina.

How do I keep my copper post cap from turning green/patina?
To maintain the shiny look, apply a car wax immediately after purchasing the cap, and reapply every 3 to 6 months.
Can I speed up the patina process on my copper post caps?
To encourage a natural patina, remove the lacquer with mineral spirits and grade 0000 steel wool.
Will my stainless steel post caps rust?
Stainless steel is an alloy of iron that contains more then 10% chromium.
Stainless steel has a hard oxide coating which makes it resistant to stains.
Corrosion and wear strip away this coating causing the steel to rust.
To maintain this coating, clean periodically with a mixture of vinegar and club soda.
Will the brass post caps tarnish?
Our brass post caps, like our copper post caps, are a true metal brass— an alloy of copper and zinc.
Our brass post caps are protected with a thin clear coating of lacquer designed to protect them before
and during installation. Once exposed to the elements, the sun's ultraviolet rays, moisture,
and pollution begin to break down this coating, exposing the metal underneath.
Periodic reapplication of this clear coating will help to protect the brass.



Installation:

How do I attach the post cap to the post?
We recommend using an exterior-grade construction adhesive
(or PVC glue if attaching to a vinyl post) to adhere the cap to the post.
Apply the adhesive liberally to the inside of the cap and place the cap firmly over the top of the post.
If you prefer to use Brad nails, be sure to pre-drill all nail holes to avoid splitting.
For more information, refer to the installation instructions




STOCK POST CAPS



TOPCEDFLAT-NC2, TOPCEDPYRAMID-NC1, TOPPTFLAT-NT2, TOPPTPYRAMID-NT1
Beckerle Lumber Stocks 4x4 & 6x6 NEWPORT Post Caps in both Cedar & Pressure Treated Materials.









FENCING

Fencing

Stockade Fencing
Alternate Board N Batton
Picket
Cedar Round Rail
Vinyl
Chain Link
Installation:
The installation of chain-link fence involves setting posts into the ground and attaching the fence to them.
The posts may be steel tubing, timber or concrete and may be driven into the ground or set in concrete.
End, corner or gate posts, commonly referred to as 'terminal posts', must be set in concrete footing or
otherwise anchored to prevent leaning under the tension of a stretched fence.
Posts set between the terminal posts are called line posts and are set at intervals not to exceed 10 feet.
The installer attaches the fence at one end, stretches it, and attaches at the other, easily removing the excess by "unscrewing" a wire.
Finally, the installer ties the fence to the line posts with aluminum wire.
In many cases, the installer stretches a bottom tension wire, sometimes referred to as coil wire,
between terminal posts to help minimize the in and out movement that occurs at the bottom of the chain-link mesh between posts.
Top horizontal rails are used on most chain-link fences, although not necessary.
Bottom rails may be added in lieu of bottom tension wires, and for taller fences, 10 feet or more, intermediate horizontal rails are often added.
Once stretched, a bottom wire should be secured to the line posts and the chain-link mesh "hog ringed" to the tension wire 2' on center.
One generally installs this wire before installing the chain-link mesh.
Chicken Wire:
Chicken wire, or poultry netting, is a mesh of wire commonly used to fence poultry livestock, such as chickens, in a run or coop.
It is made of thin, flexible galvanized steel wire, with hexagonal gaps. Available in 1 inch (about 2.5 cm) diameter, 2 inch (about 5 cm)
and 1/2 inch (about 1.3 cm), chicken wire is available in various wire gauges usually 19 gauge (about 1 mm wire) to 22 gauge (about 0.7 mm wire).
Chicken wire is occasionally used to build spacious yet inexpensive cages for small animals (or to protect plants and property from animals)
though the thinness and zinc content of galvanized wire may be inappropriate for animals prone to gnawing and will not keep out predators.
In construction, chicken wire is used as a matrix to hold cement or plaster, in a process known as stuccoing.
Concrete reinforced with chicken wire yields ferrocement, a versatile construction material.
It can also be used to make the armature for a papier-mâché sculpture, when relatively high strength is needed.
Green Clad






SOURCE BOOK

BECKERLE LUMBER SOURCE BOOK VOLUME I

For easy outdoor accessibility to lumber and building materials, Beckerle Lumber Supply Company Inc. - Value and Dependability since 1940.

INDEX




SOURCE BOOK






AMERIMAX

AMERIMAX Home Products

Roof Drainage Systems
Moisture Protection
Ventilation Products
Outdoor Living Products
Snow Retention Products




ARMSTRONG

RESIDENTIAL CEILING Products

Engineered Wood Products

LVL's, WI's, GLULAM's, PARALAM's, OSB, and more.

Siding and Accessories

Cedar Sidings(assorted), Midget Louvers, Georgia Pacific Vinyl Siding, selected wood sidings, shakes, channel, and more.

Industrial & Decorative Panels

Nantucket BeadBoard
SLOTWALL
Particleboard
MDF
MDO

HARDWOOD PLYWOOD

Cherry
Oak
Birch
Lauan
MDO

SIDING & EXTERIOR TRIM

Western Pine Trim Boards
WindsorONE Primed Boards
PVC (KLEER) Trim Boards
Furring Strips
Weaber Hardwood Boards
Wood Lath
Undercoarse
Cedar
Spruce Strips
Vinyl Siding
Cement Siding
Exterior PVC Trim
Shutters, Mounting Blocks, Vents

METAL PRODUCTS

Metal Connectors
Metal Studs
Drywall Accessories
Metal Lath
Flashings
Trim Coil
Rebar
Concrete Columns (lally columns)

MASON PRODUCTS

Portland Cement
Sand (BULK)
Gravel (BULK)
Block 2,4,6,8,10,12
Chimney Block
Bricks
Rebar
Pavers,Patio Block,Walls
Hay





INSULATION

Certainteed Fiberglass:Kraft Batts,Kraft Rolls,Unfaced,High Performance.
Thermafibr
ROXUL
Dow Rigid Foam
Sill Seal
Bead Board
Vermiculite
Perlite
HouseWrap
Blow In Insulation
Sound Deadening Boards
Building Paper
Poly

Ceilings

Armstrong, USG, and more.

Flooring

Alloc, Hardwood, Floating, VCT, Self Stick, FORBO, and so much more.

EGRESS SYSTEMS

Drywall and Accessories

Sheetrock 8' to 12'
Mold resistant
Water Resistant
Light Weight
Fire Resistant
Flood Resistant
Dens Shield
Perma Base
USG, National, Georgia Pacific, UGL, drywall tape, joint compound, and much more.

Roofing

GAF, Owens Corning, Sequentia Panels, Louvers, Vents, Propane, and more.

SOUND CONTROL

Furring Channel / Hat Channel (MFUR)



Furring Channel for Walls and Ceilings
Economical hat-shaped framing component used to "furr" out ceilings and masonry walls.
Provides noncombustible furring for interior and exterior walls.
Use to level uneven surfaces.
Available in 7/8".
Standard length is 10'.

Sound Attenuation Fire Blankets (SAFB)



Unsurpassed sound and fire performance for walls and ceilings
Higher Recycle Content
LEED Credits
Reduction of GHG Emissions
Better Indoor Air Quality
Fire Insulation
Sound Insulation
Thermal Insulation

1/2" Sound Deadening Board (12SOUND)



Lightweight
Easy to handle, cut and shape
Used for Walls and Ceilings
Ready to apply directly to framing
Provides excellent noise attenuation







CATALOG

MOULDING CATALOG

MILLWORK

MILLWORK

DISTRIBUTORS

Distribution Partners

MANUFACTURERS

Manufacturers:Direct from the Manufacturers to save you $

MILLS

Mills:Direct from the Mill to save you $

EXOTIC HARDWOODS

AMERICAN LUMBER EXOTIC HARDWOODS

Meranti
"Mahogany"
Ipe
"Brazilian Walnut"
Red Balau
"Batu Ultimate Mahogany"
Macaranduba
"Brazilian Redwood"

OUTDOOR LIVING

FLOORING & DECKING

TREX Transcends
Pressure Treated
Composite
Cedar
Hardwoods

Railing

TREX Transcends
Pressure Treated
Composite
Cedar
Hardwoods
Cable Rail

LAWN & GARDEN

LAWN & GARDEN

Sheds
Lattice
Wood Fence
Vinyl Fence
Landscape Accents
Hay
Propane

INSULATION

FAN-FOLD Insulation

Higher Recycle Content
LEED Credits
Reduction of GHG Emissions
Better Indoor Air Quality
Sound Insulation
Thermal Insulation

Call us. Visit us. We are here to help.




Beckerle lumber with four branch locations in rockland county new york

We have four locations that offer a full line of home improvement products.


www.beckerlelumber..... MISSION: To Be THE Most Helpful Building Supply In Rockland County New York.... Beckerle Lumber Supply Co., Inc. 2017 © .... Thanks for coming!




A Family Tradition Since 1940





---

STORE LOCATIONS
SV(845)356-1600 ·

BECKERLE LUMBER Spring Valley - Main Office ·
3 Chestnut Street · NY 10977
CC(845)268-9248 ·

BECKERLE LUMBER Congers · 79 Lake Road · NY 10920
OB(845)359-4633 ·

BECKERLE LUMBER Orangeburg · 219 Rt. 303 · NY 10962
HV(845)942-1492 ·

BECKERLE LUMBER Haverstraw · 59 Westside Ave · NY 10927
SV(845)356-1600 ·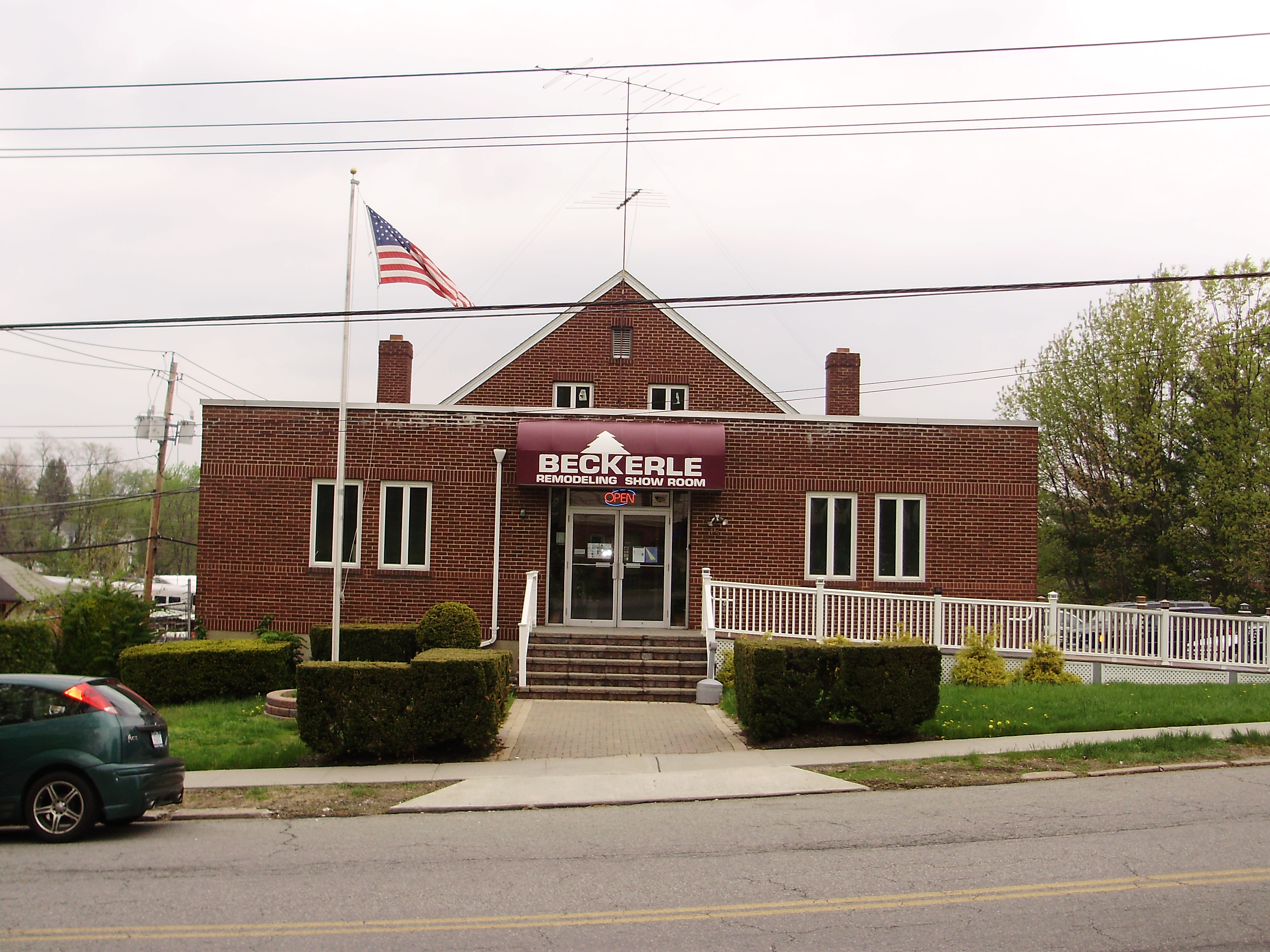 BECKERLE LUMBER Spring Valley Showroom · 15 Furman Pl. · NY 10977
HV(845)942-1492 ·

BECKERLE LUMBER Haverstraw Showroom · 90 N Rte 9W · NY 10927
---
Contact Us