ROXUL SAFE'N'SOUND™
Sound Attenuation Fire Blankets
ROXUL SAFE'n'SOUND™ is a stone wool insulation product
for use in interior wall partitions of residential wood and
steel stud construction where superior fire resistance and
acoustical performance are required. This non-combustible,
lightweight product has excellent acoustical dampening properties
and it is dimensionally stable which makes it ideal for friction fit
into walls, ceiling and floor applications. The product is chemically inert,
therefore it will not promote corrosion.

Applications: This product is designed for interior wall, ceiling and floor applications.
Properties:
Non-combustible stone wool insulation with melting point of approx.
1177°C (2150°F)
Easily cut
Excellent sound absorbency
Fire resistant due to its high melting temperature
Water and moisture resistant;
does not absorb moisture to maintain insulating value
Chemically inert
Does not rot, promote mildew, fungi, or bacteria, or sustain vermin
CFC- and HCFC- free product and process
Made from Natural and Recycled materials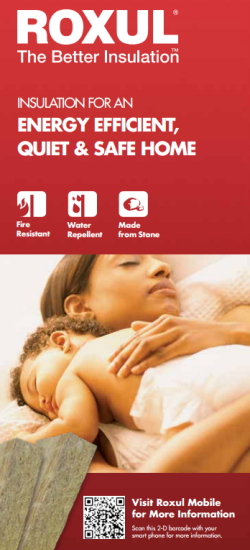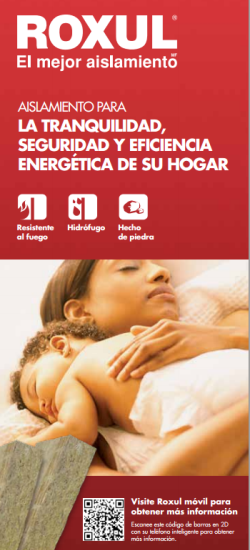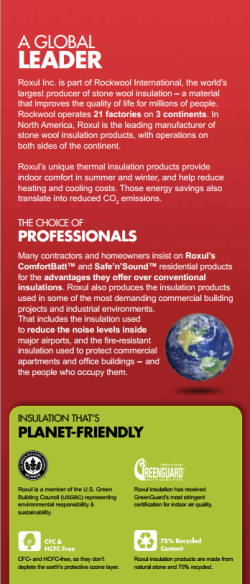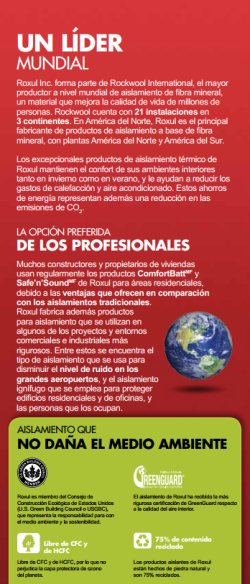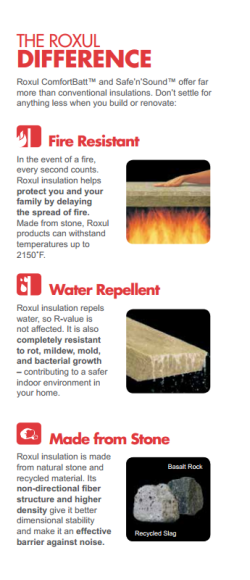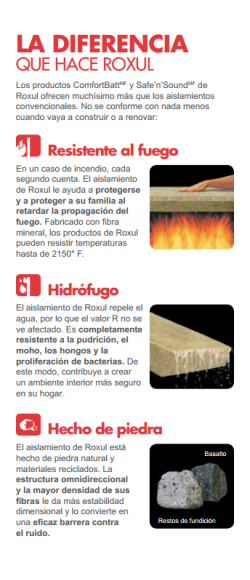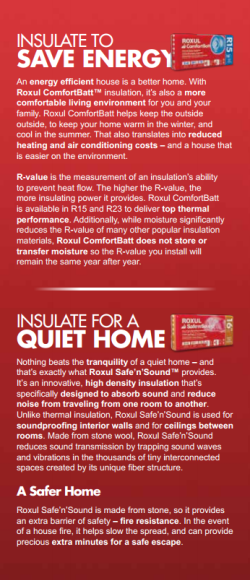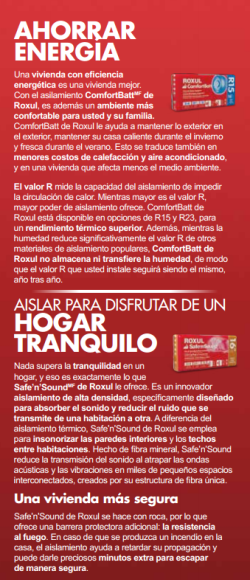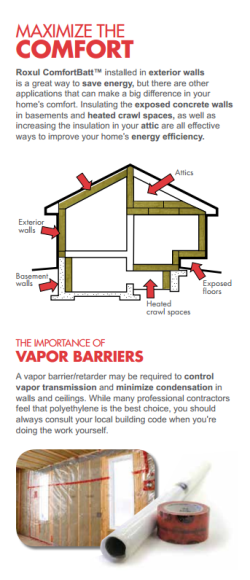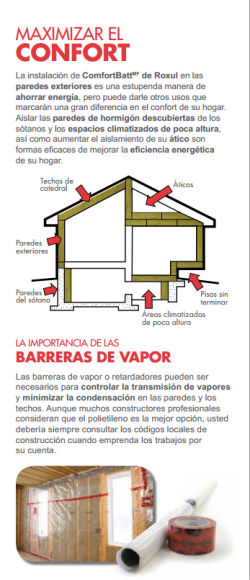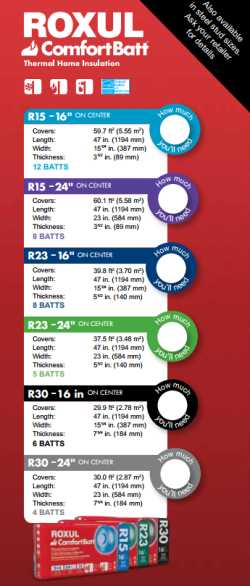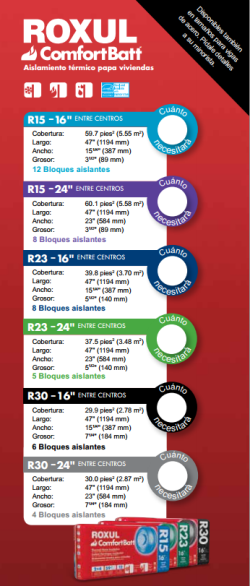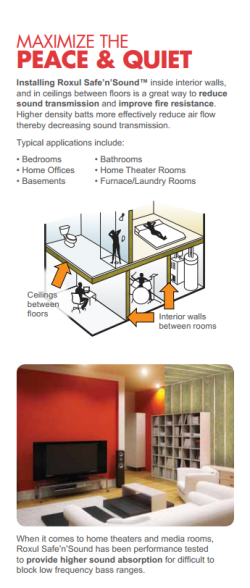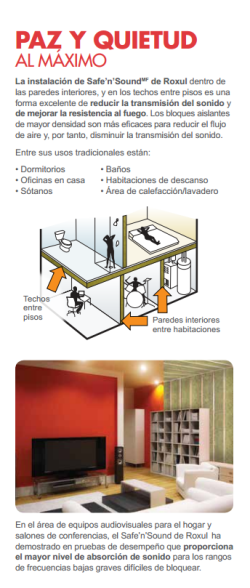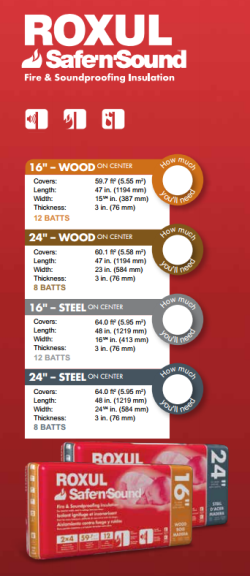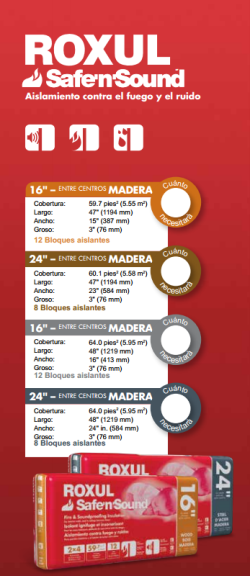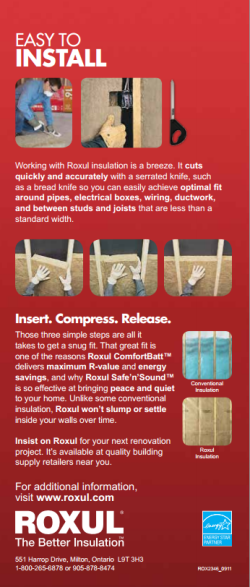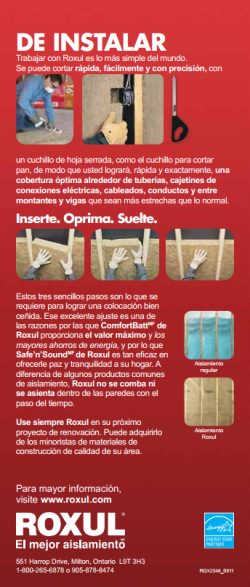 BECKERLE LUMBER THE LUMBER ONE Roxul PRODUCTS DEALER IN ROCKLAND COUNTY NEW YORK.
Four Convenient Rockland county new york locations. We are easy to reach and easy to deal with. Since 1940 we have been building on service. Call ahead to any of our locations and we will setup your order before you arrive.
Or call for a delivery and save time and gas.
Call Haverstraw at (845)-942-1492.
Orangeburg at (845)-359-4633.
Congers at (845)-268-9248.
We would be privileged to have your business. Let us know how we can.



Call us. Visit us. We are here to help.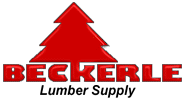 Beckerle lumber with four branch locations in rockland county new york
We have four locations that offer a full line of home improvement products.

---
STORE LOCATIONS
SV(845)356-1600 ·

BECKERLE LUMBER Spring Valley - Main Office ·
3 Chestnut Street · NY 10977
CC(845)268-9248 ·

BECKERLE LUMBER Congers · 79 Lake Road · NY 10920
OB(845)359-4633 ·

BECKERLE LUMBER Orangeburg · 219 Rt. 303 · NY 10962
HV(845)942-1492 ·

BECKERLE LUMBER Haverstraw · 59 Westside Ave · NY 10927
SV(845)356-1600 ·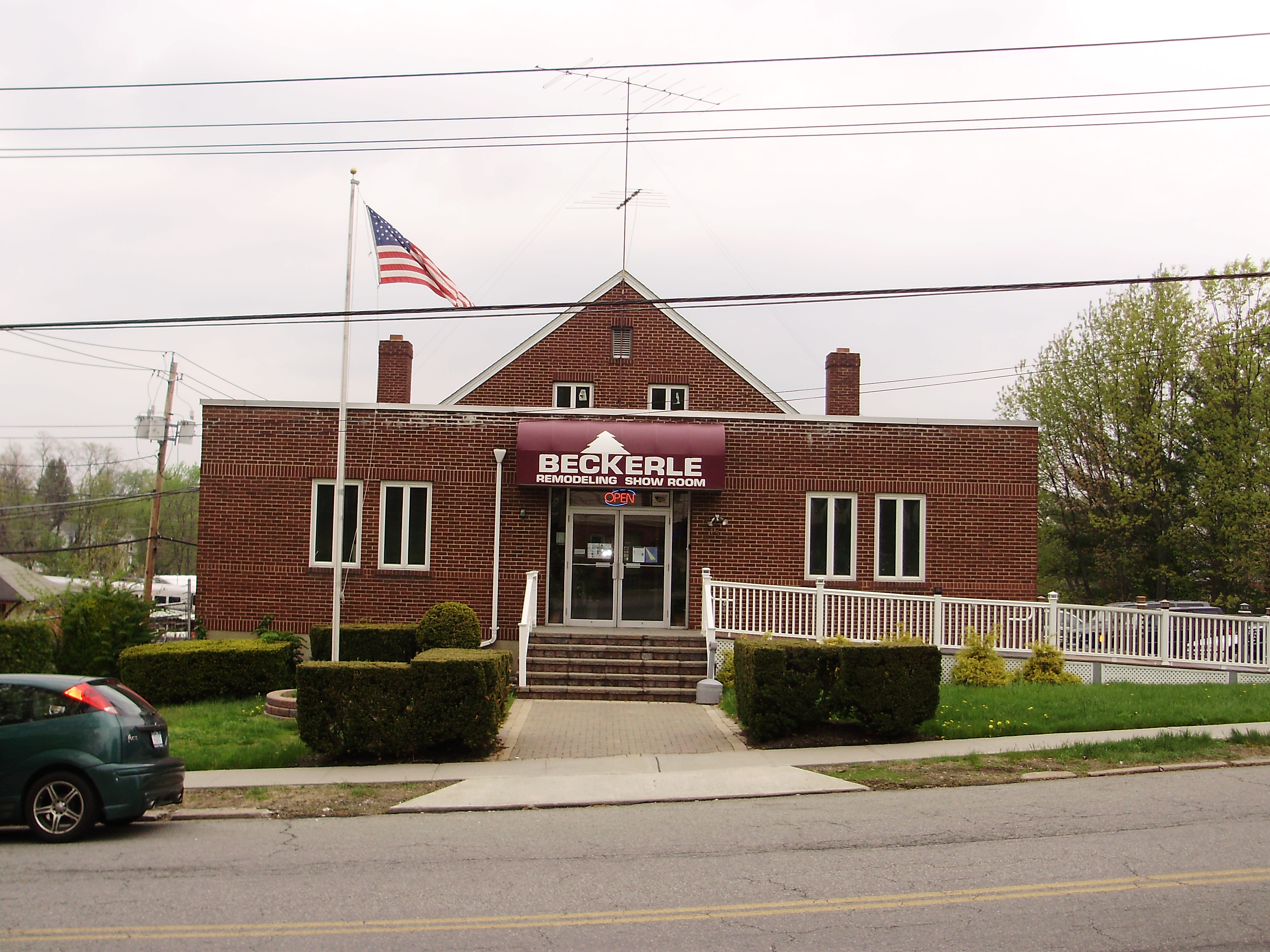 BECKERLE LUMBER Spring Valley Showroom · 15 Furman Pl. · NY 10977
HV(845)942-1492 ·

BECKERLE LUMBER Haverstraw Showroom · 90 N Rte 9W · NY 10927
---
Contact Us