New Products @ Beckerle
ABATRON WOOD RESTORATION system · CABLE-RAIL system · FESTOOOL power tools · 30 SECOND cleaner · GRK Screws · WASCO skylights · FOMO Insulation Products ·

BECKERLE NOW STOCKING:
CABLE RAIL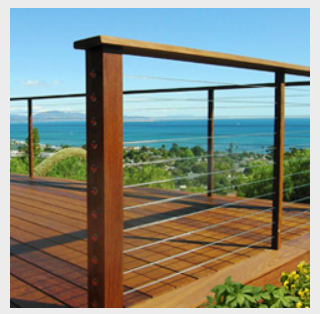 CABLE RAIL
When the View Matters.


In stock at Beckerle Congers:
RAILCABLE02972, RAILCABLE03128, RAILCABLE03210, RAILCABLE03221, RAILCABLE03373, RAILCABLE03792, RAILCABLE03799, RAILCABLE06310, RAILCABLE06315, RAILCABLE06330, RAILCABLE06340, RAILCABLE07074,

Cable Rail - The decking rail system to use when the view matters.
FESTOOL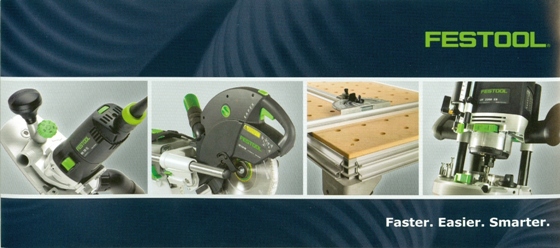 FESTOOL in STOCK at Beckerle Lumber.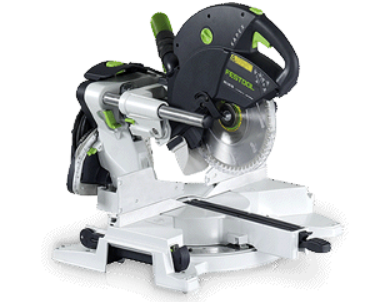 The words "compact" and "capacity" usually are not used to describe the same thing. But, in the case of the new Kapex sliding compound miter saw from Festool, those words fit perfectly. The Kapex has set the new standard by which all other miter saws will be compared.
Offering the BEST power tools on the market:
- Sanders
- Saws
- Drills
- AND LOTS MORE!
30 SECONDS Outdoor Cleaner
30 SECONDS
Cleans virtually any outdoor surface.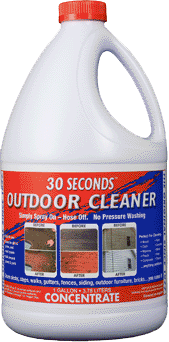 Just spray on and hose off! 30 SECONDSŪ is uniquely formulated and designed to restore that clean new appearance you once had on just about any outdoor surface. It works on a variety of different surfaces; wood decks, concrete sidewalks, asphalt driveways, brick walls, most canvas awnings, plastic outdoor furniture and vinyl siding...just to name a few. If it's outdoors and dirty from all your humidity or wet weather, 30 SECONDSŪ can clean it all. Use 30 SECONDSŪ Outdoor Cleaner to prep the surface, fast and effectively before you paint, stain or varnish. 30 SECONDSŪ gets the surface clean so that paint or stain can adhere to a nice clean surface. Works quickly to clean grungy and slippery surfaces from anything outdoors. Just spray on, wait and hose it off. 30 SECONDSŪ is safe to use around your lawn and plants when used as directed. 30 SECONDSŪ Outdoor Cleaner is biodegradable once rinsed into the soil. There are many things that can cause your outdoor surfaces to look unsightly. Humidity, dampness, wet weather, grungy grime, dirt and slippery surfaces underfoot. Whatever it is, 30 SECONDSŪ can clean it all. How do you use 30 SECONDSŪ? Just mix the concentrate formula 1:1 with water. This is its strongest strength. Apply 30 SECONDSŪ when the surface is dry. Make sure you saturate all that grungy grime that has built up over time. Leave it on, according to the directions for different surfaces, and rinse away to reveal that clean new appearance you once had. See directions for use page for specific details.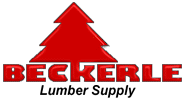 GRK Screws
SCREWS
STOCKING GRK SCREWS

GRK-R4...
RT - GRK Trim Screws
GRK-FT...
WT - GRK White Trim Screws
GRK-WT...
CAB - GRK Cabinet Screws
GRK-CAB...
USES:
Wood
Particle Board
Plastic
Sheet Metal
Cement Fiber Board
Composite Decking
Wood Decking
Melamine
BENEFITS:
Self Tapping
Self Countersinking Head
NO Predrilling
NO Stripped Heads
WASCO Skylights - MADE in USA.
WASCO
STOCKING:
EF2246.*ro=22"x46"-FS(fixed)
EF3046.*ro=30"x46"-FS(fixed)
EF4646.*ro=46"x46"-FS(fixed)
With a quality skylight made in USA, we promise you no leaks, no worries and we back it up with a 10 year warranty. Top Quality. Innovative technology. E-CLASS Skylights. NO Mastic, NO Step Flashing, NO sealants. Patented "ULTRASEAL" system createw an impenetrable water barrier.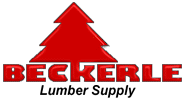 BECKERLE LUMBER THE LUMBER ONE WASCO SKYLIGHT - STOCKING DEALER IN ROCKLAND COUNTY NEW YORK.
STOCKING: -EF2246,EF3046,EF4646




WASCO READY TO GO...Right out of the Box..

We invite you to come and visit the best lumber yard in Rockland County New York to check out our in stock offerings. Beckerle Lumber has a large selection of WASCO Skylights in stock in our Haverstraw NY location. If you need your materials delivered we have a large fleet of vehicles including boom trucks, moffet, millwork vans, flat beds, and pickup trucks all of which serve all of southern New York and northern New Jersey.
FOMO IN STOCK
FOMO WEATHERIZATION PRODUCTS
FOMO INSULATION
FOMO WEATHERIZATION PRODUCTS
IN STOCK
FOMO10141 24 oz. Handi-Seal Window&Door Straw Dispensed
FOMO10131 24 oz. Handi-Seal Window&Door Gun Dispensed
FOMO30120 24 oz. Handi-Foam Extreme Temp Gun Dispensed
FOMO30192 24 oz. Handi-Foam Fire Block Straw Dispensed
FOMO30181 24 oz. Handi-Foam Fire Block Gun Dispensed
FOMO61050 HT300 7" Dispensing Unit
FOMO61030 HT700 7" Dispensing Unit
FOMO66180 Fan Spray Nozzles 8-pack
FOMO66160 Cone Spray Nozzles 8-pack
FOMO10083 12oz Hand Cleaner
FOMO10700 II-105 Handi-Foam 105 Board Foot Kit
FOMO10720 II-205 Handi-Foam 205 Board Foot Kit
....ALL YOUR WEATHERIZATION NEEDS....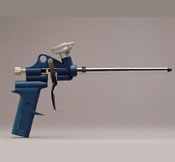 FOMO61030-HT700
BECKERLE LUMBER THE LUMBER ONE Weatherization PRODUCTS DEALER IN ROCKLAND COUNTY NEW YORK.
Handi-SealŪ Window & Door Sealant is Fomo's patented closed cell, low pressure window and door foam. Handi-Seal complies with AAMA document 812-04, and will not bow or distort windows or doors. Because of its Dry Seal Technology, Handi-Seal is the only patented formula designed to prevent moisture and mold problems by repelling water, unlike open cell formulas that absorb and trap water.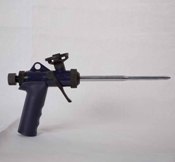 FOMO61050-HT300

Handi-SealŪ Window and Door Sealant is applied with a straw applicator or a professional dispensing unit for increased control and metering. This product provides superior air-sealing properties compared to traditional materials such as fiberglass, mineral wool and caulk. Handi-Seal Window and Door Sealant is formulated with a distinct gray color for easy identification assuring the right product selection
BECKERLE LUMBER THE LUMBER ONE Weatherization PRODUCTS DEALER IN ROCKLAND COUNTY NEW YORK.
Handi-FoamŪ Fireblock Sealants are designed to seal, fill, bond and stop air infiltration. Handi-Foam is more effective than traditional fireblock materials at blocking flames and smoke. Additionally, Handi-Foam has proven to be more cost effective due to the ease of application and excellent yield rates than standard fiberglass and caulks. In fact, one 24 oz. can may replace up to 30 standard tubes of caulk. Handi-Foam Fireblock has a recognizable orange color allowing inspectors to easily identify the use of an approved fireblock product. Handi-Foam Fireblock is available in both straw foam and gun foam dispensing systems. All Handi-FoamŪ Sealants cure when ambient moisture/humidity in the air reacts with the foam sealant creating a rigid, closed cell barrier against draft, noise, moisture and air infiltration. Handi-FoamŪ Sealants are tack free within 10 minutes and meet ASTM E-84 Class 1 for caulk and sealants. Handi-Foam Fireblock is used to block the passage of flame and smoke in concealed penetrations from room to room and floor to floor in residential construction.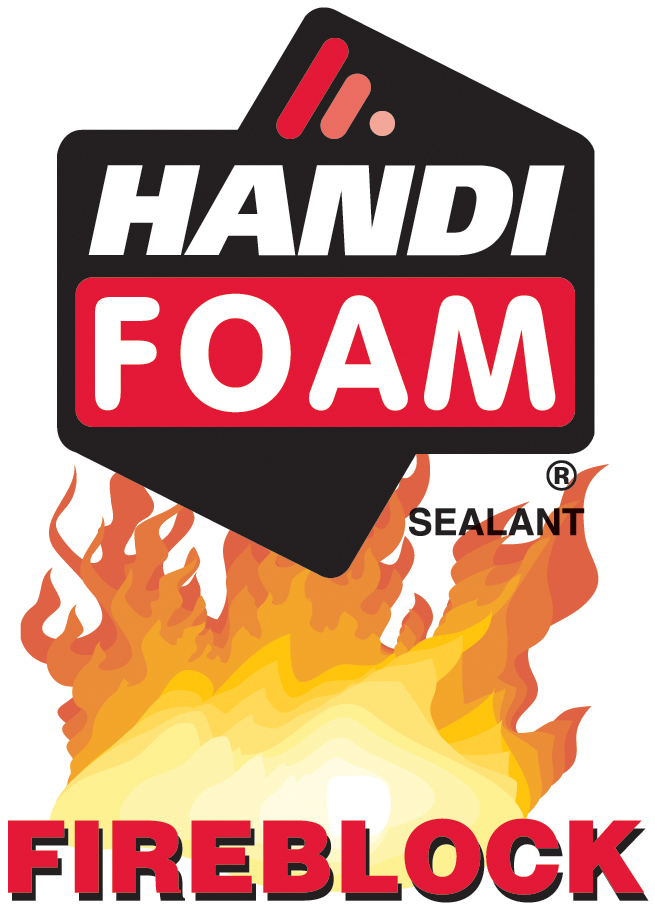 FOMO30181

Four Convenient Rockland county new york locations. We are easy to reach and easy to deal with. Since 1940 we have been building on service. Call ahead to any of our locations and we will setup your order before you arrive.
Or call for a delivery and save time and gas.
Call Haverstraw at (845)-942-1492.
Orangeburg at (845)-359-4633.
Congers at (845)-268-9248.
We would be privileged to have your business. Let us know how we can.



Call us. Visit us. We are here to help.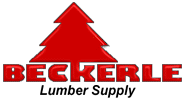 Beckerle lumber with four branch locations in rockland county new york
We have four locations that offer a full line of home improvement products.

---
STORE LOCATIONS
SV(845)356-1600 ·

BECKERLE LUMBER Spring Valley - Main Office ·
3 Chestnut Street · NY 10977
CC(845)268-9248 ·

BECKERLE LUMBER Congers · 79 Lake Road · NY 10920
OB(845)359-4633 ·

BECKERLE LUMBER Orangeburg · 219 Rt. 303 · NY 10962
HV(845)942-1492 ·

BECKERLE LUMBER Haverstraw · 59 Westside Ave · NY 10927
SV(845)356-1600 ·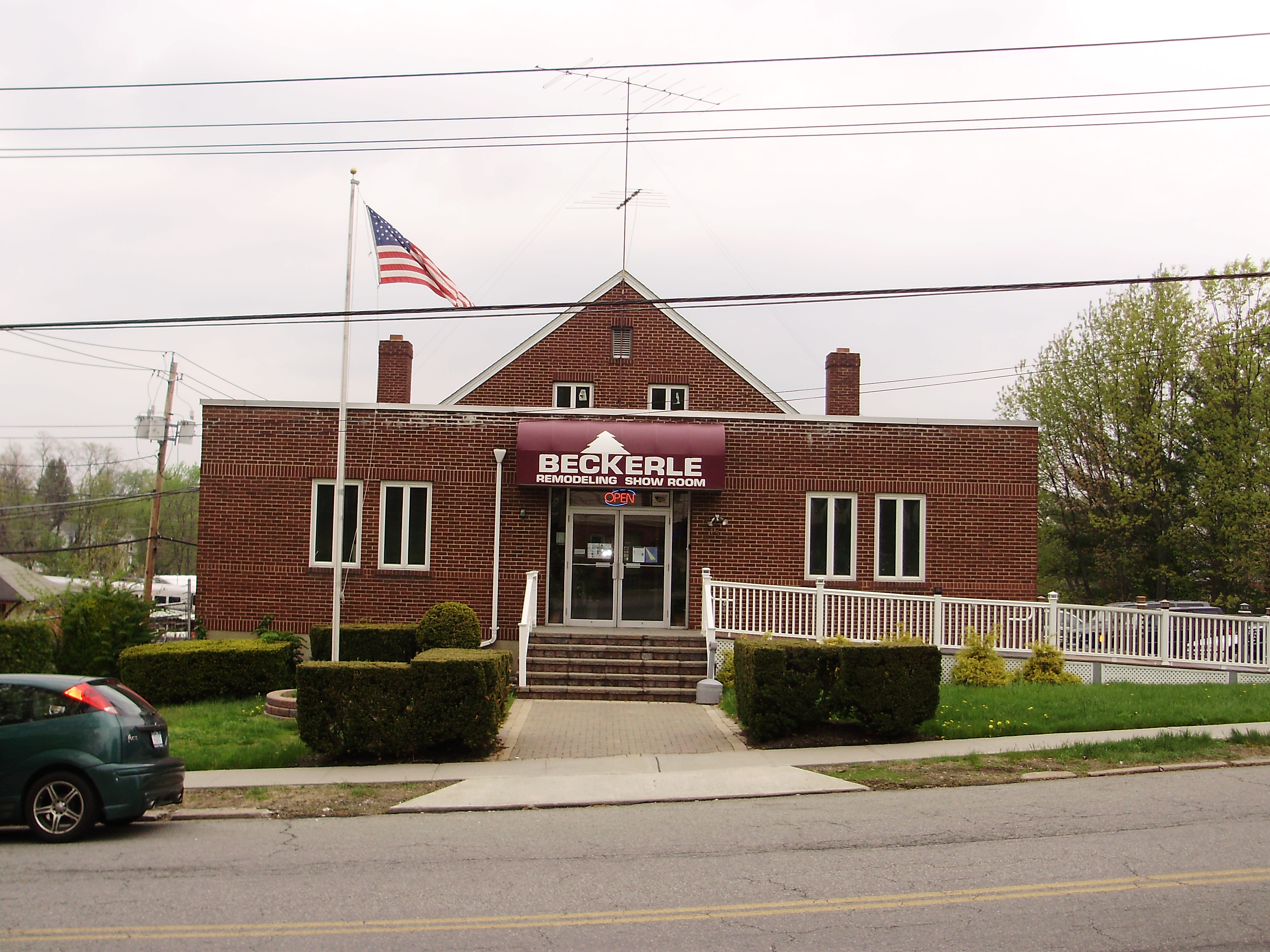 BECKERLE LUMBER Spring Valley Showroom · 15 Furman Pl. · NY 10977
HV(845)942-1492 ·

BECKERLE LUMBER Haverstraw Showroom · 90 N Rte 9W · NY 10927
---
Contact Us