BECKERLE LUMBER THE LUMBER ONE - HARDWARE STORE in ROCKLAND COUNTY NEW YORK.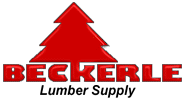 Beckerle lumber ONE HARDWARE STORE in rockland county new york
BROWSE our extensive online product catalog.
...but doesn't end here...
if you still can't find what you are looking for call us.

believe it or not....
We have alot more than what is in this catalog
...and if we don't have it we usually can get it....

Beckerle lumber branch locations rockland county new york
We have four stores and two showrooms that offer a full line of home improvement products.
Call ahead to any of our locations and we will setup your order before you arrive.
Or call for a delivery and save time and gas.
Call Haverstraw at (845)-942-1492.
Orangeburg at (845)-359-4633.
Congers at (845)-268-9248.
Spring Valley at (845)-356-1600.
We would be privileged to have your business. Let us know how we can.