GAF ROOF FOR TROOPS

BECKERLE LUMBER THE LUMBER ONE - GAF ROOFING DEALER in ROCKLAND COUNTY NEW YORK.
Beckerle Lumber - Roofing - located in Rockland County New York
Try the Virtual Roof Program. See what you like. ALL these profiles are readily available just give us a call @ (845)356-1600.

If you can't find what you are looking for ask us ...maybe we can help you find what you want?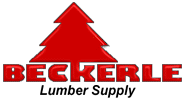 Beckerle Lumber - Four Branch Locations in Rockland County New York
We have four locations that offer a full line of roofing products.
Call ahead to any of our locations and we will setup your order before you arrive.
Or call for a delivery and save time and gas.
Call Haverstraw at (845)-942-1492.
Orangeburg at (845)-359-4633.
Congers at (845)-268-9248.
Spring Valley at (845)-356-1600.
We would be privileged to have your business. Let us know how we can.