Fiba-Tape @ Beckerle
Drywall Taping Products
FibaTape
FibaTape Drywall Tape & Accessories Wall-to-Wall Project Solutions. The FibaTape® family includes a complete range of innovative drywall joint tapes and reinforcing products for both professionals and DIYers. This line includes self-adhesive fiberglass mesh tapes and corner tapes, patch and wall repair, sanding tools and accessories, ready-to-use wall patching compound and roof repair products. FibaTape products were created to work with specific boards: Cement board tape for cement board, veneer plaster tape for plaster, etc. This high-performance solutions system – designed to be easier, faster and stronger – also delivers excellent value and performance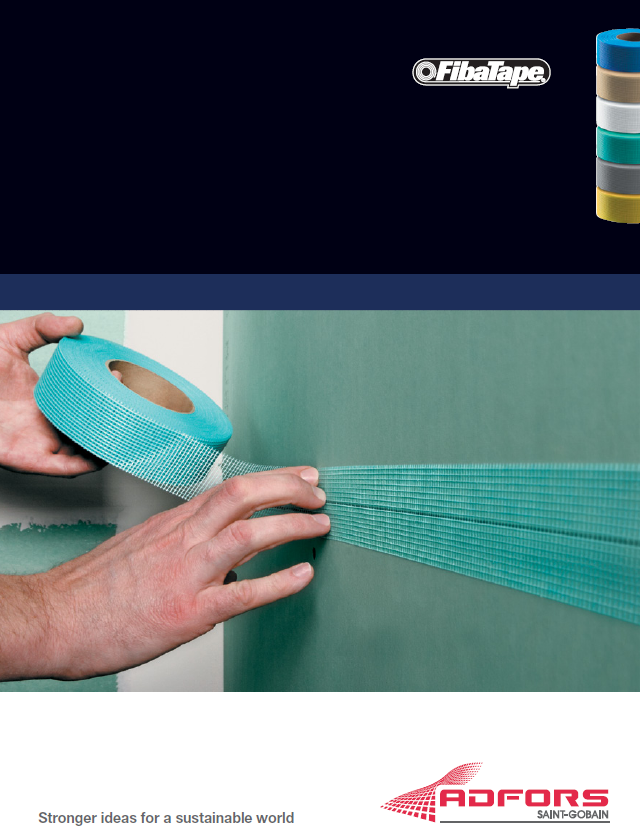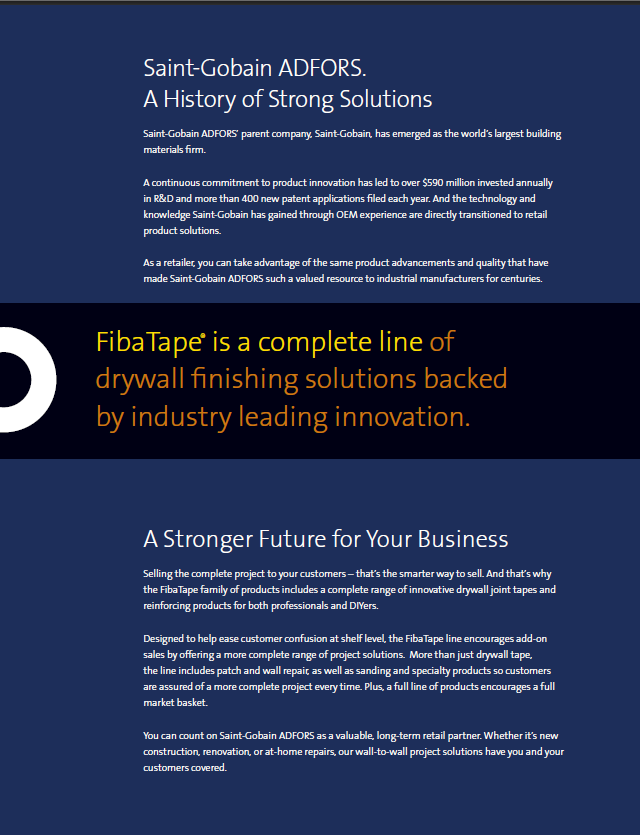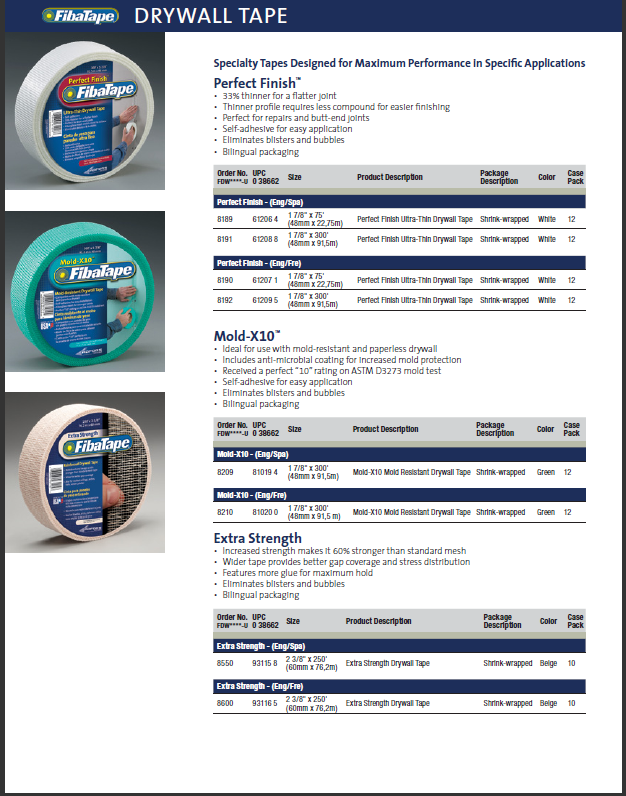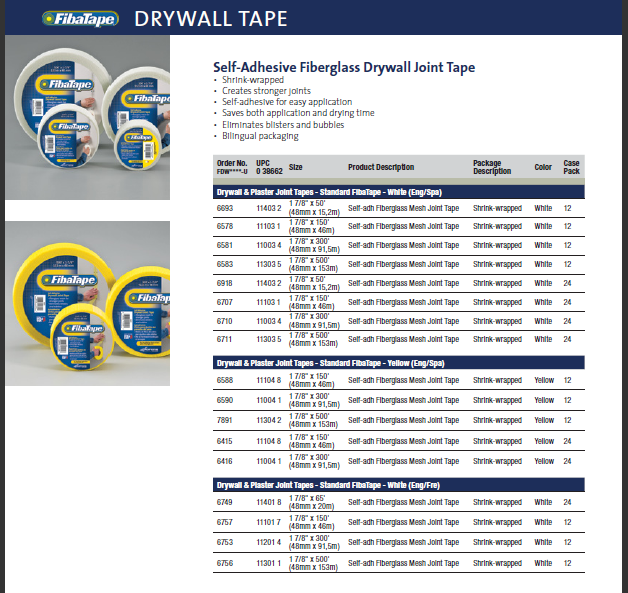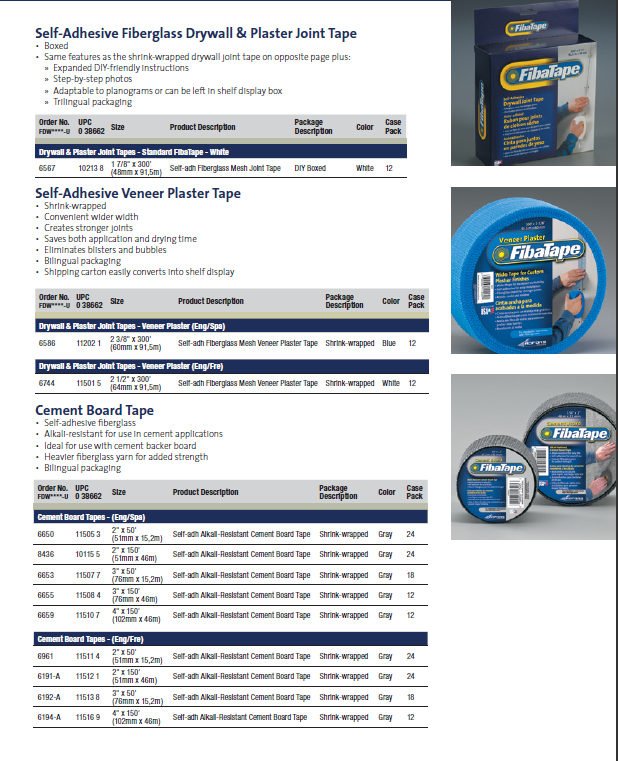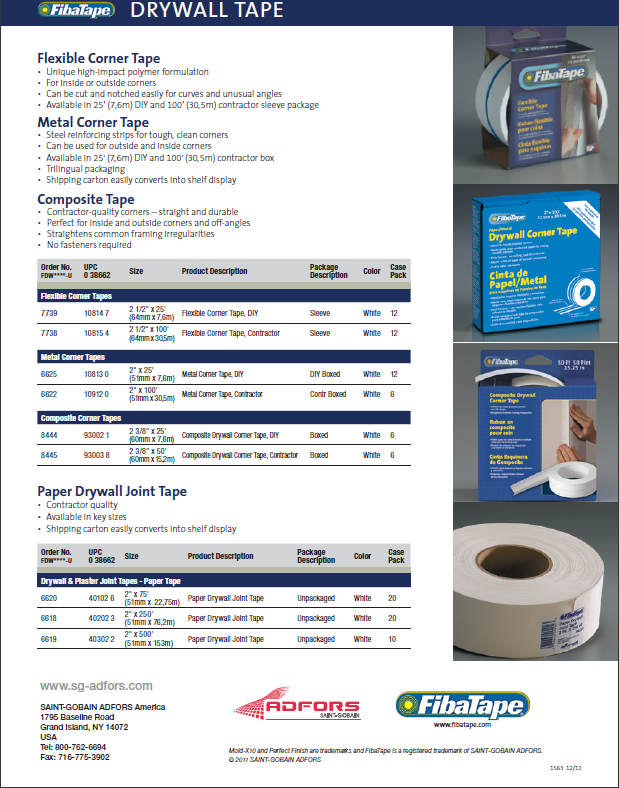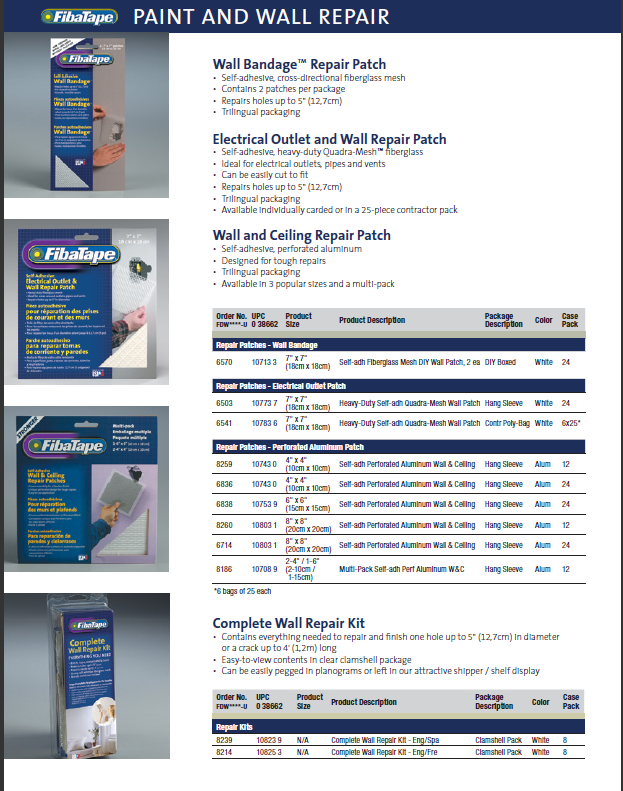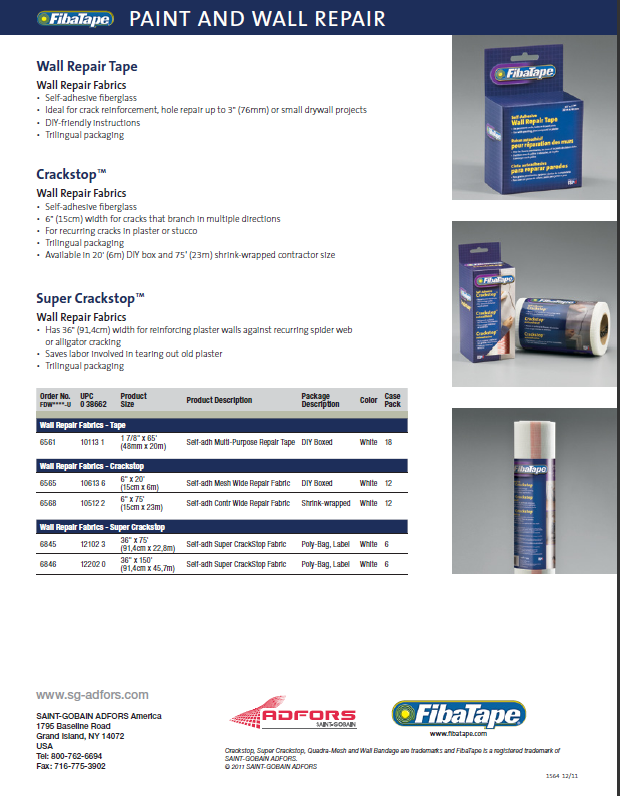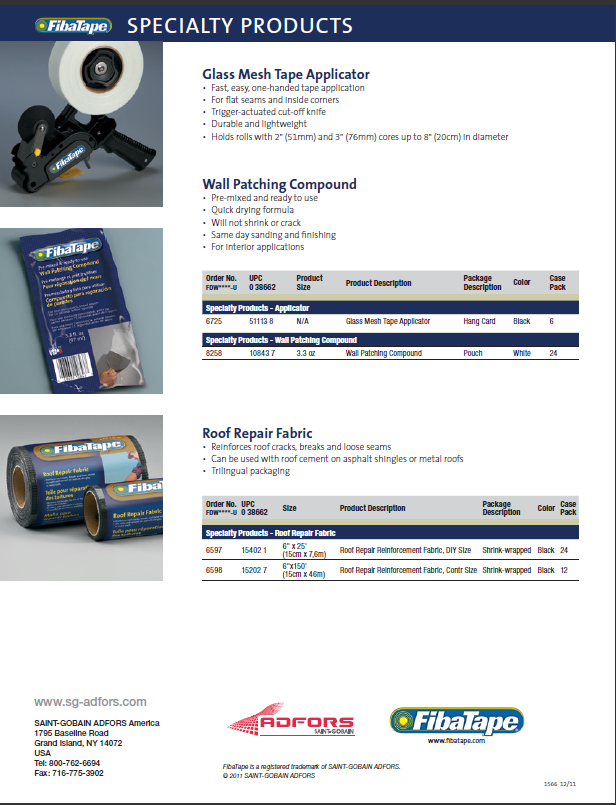 Four Convenient Rockland county new york locations.
We are easy to reach and easy to deal with.
Since 1940 we have been building on service.
Call ahead to any of our locations and we will setup your order before you arrive.
Or call for a delivery and save time and gas.
Call Haverstraw at (845)-942-1492.
Call Spring Valley at (845)-356-1600.
Orangeburg at (845)-359-4633.
Congers at (845)-268-9248.
We would be privileged to have your business. Let us know how we can.



Call us. Visit us. We are here to help.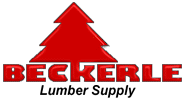 Beckerle lumber with four branch locations in rockland county new york
We have four locations that offer a full line of home improvement products.

---
STORE LOCATIONS
SV(845)356-1600 ·

BECKERLE LUMBER Spring Valley - Main Office ·
3 Chestnut Street · NY 10977
CC(845)268-9248 ·

BECKERLE LUMBER Congers · 79 Lake Road · NY 10920
OB(845)359-4633 ·

BECKERLE LUMBER Orangeburg · 219 Rt. 303 · NY 10962
HV(845)942-1492 ·

BECKERLE LUMBER Haverstraw · 59 Westside Ave · NY 10927
SV(845)356-1600 ·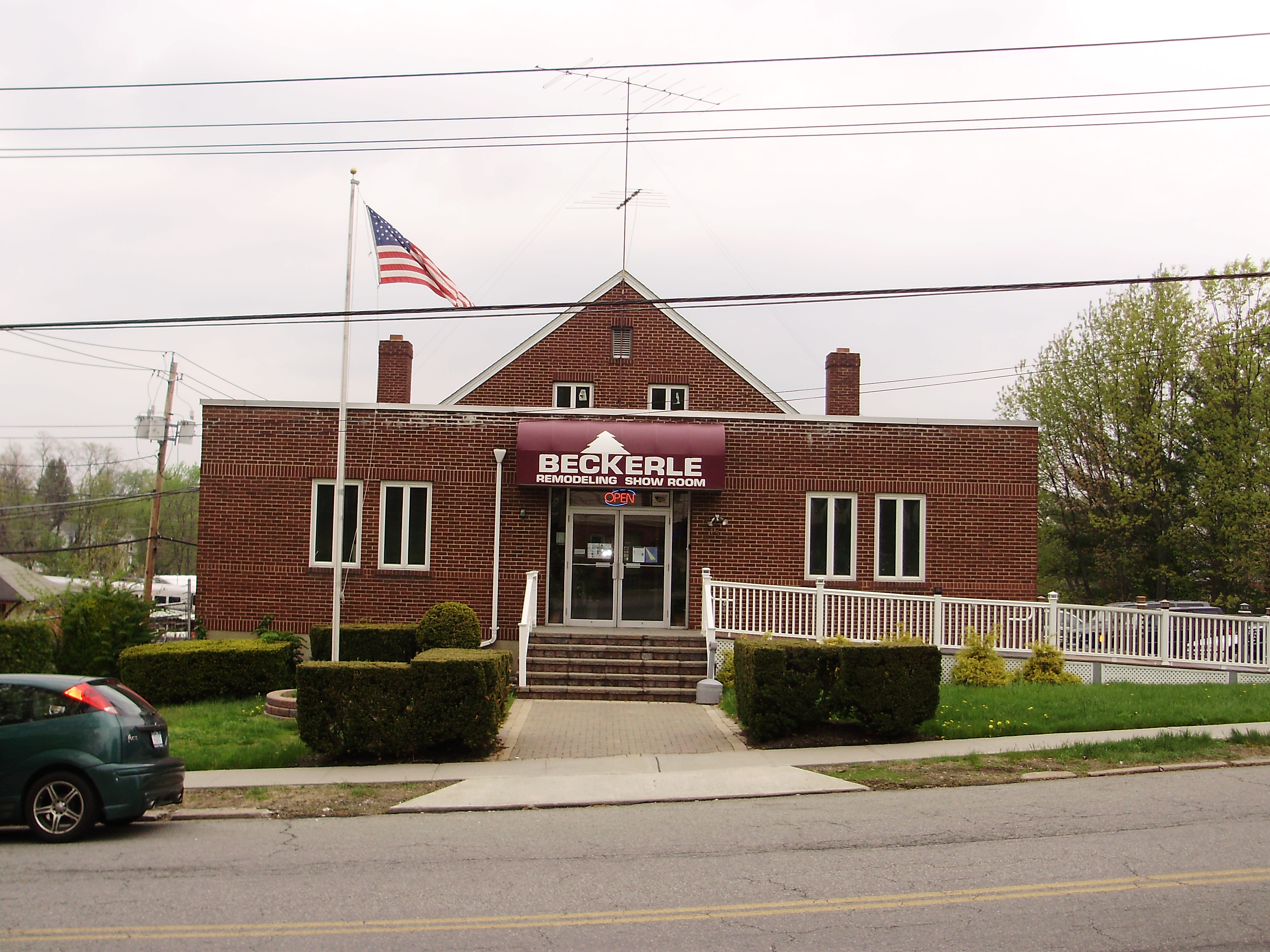 BECKERLE LUMBER Spring Valley Showroom · 15 Furman Pl. · NY 10977
HV(845)942-1492 ·

BECKERLE LUMBER Haverstraw Showroom · 90 N Rte 9W · NY 10927
---
Contact Us