BENJAMIN MOORE STAIN
Beckerle lumber - Lumber ONE when it comes to Benjamin Moore Exterior Stain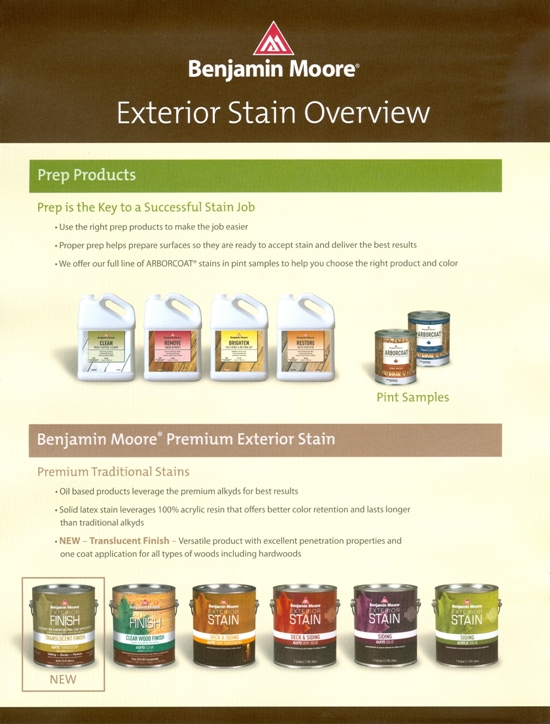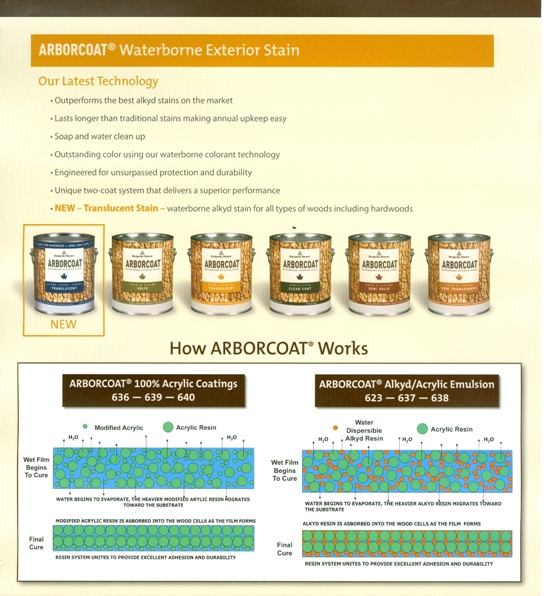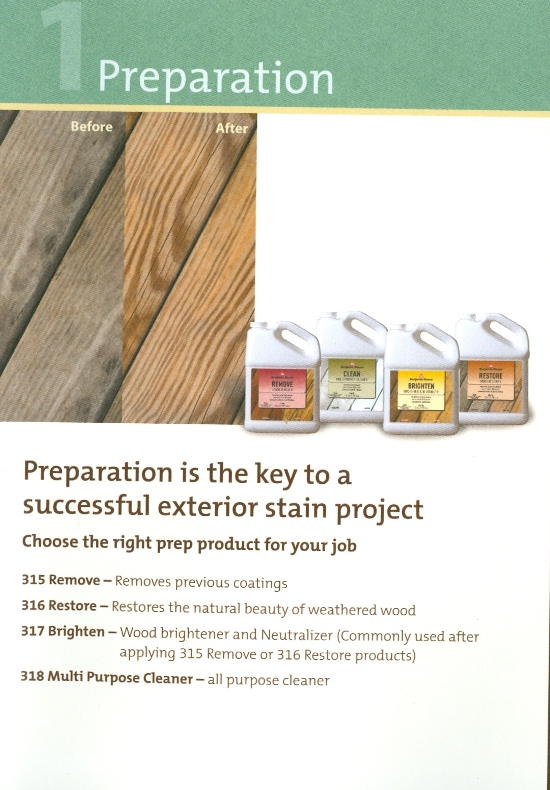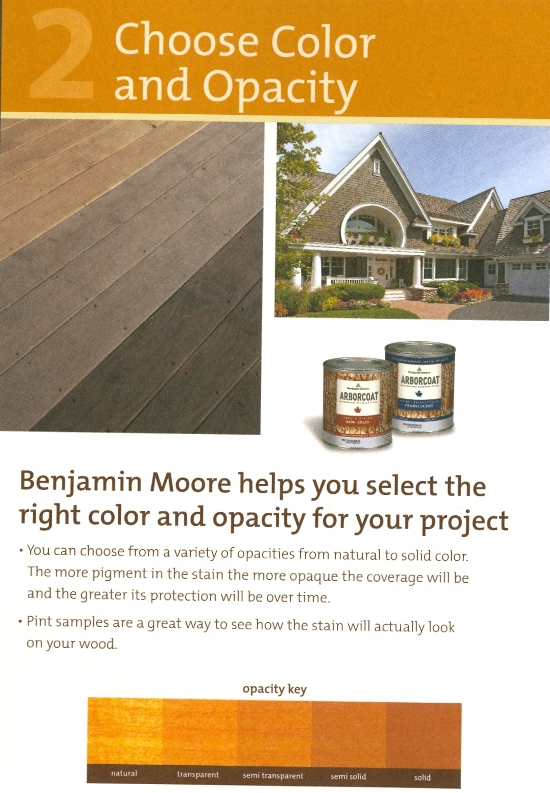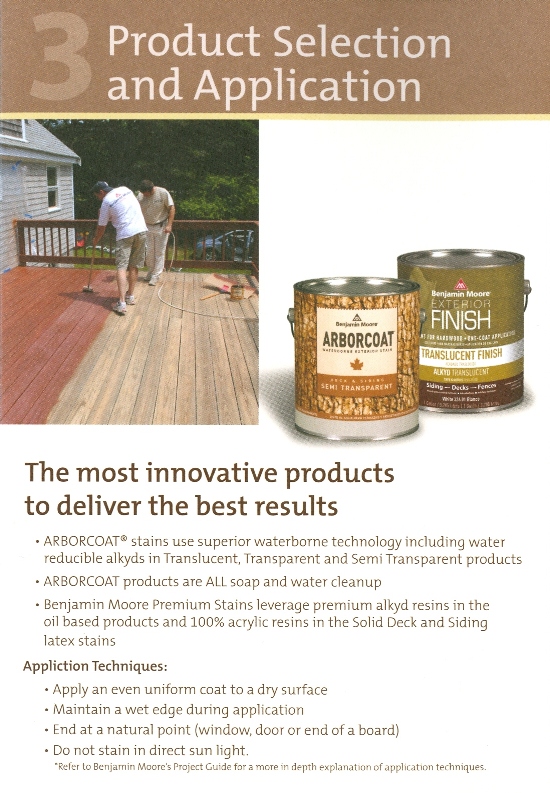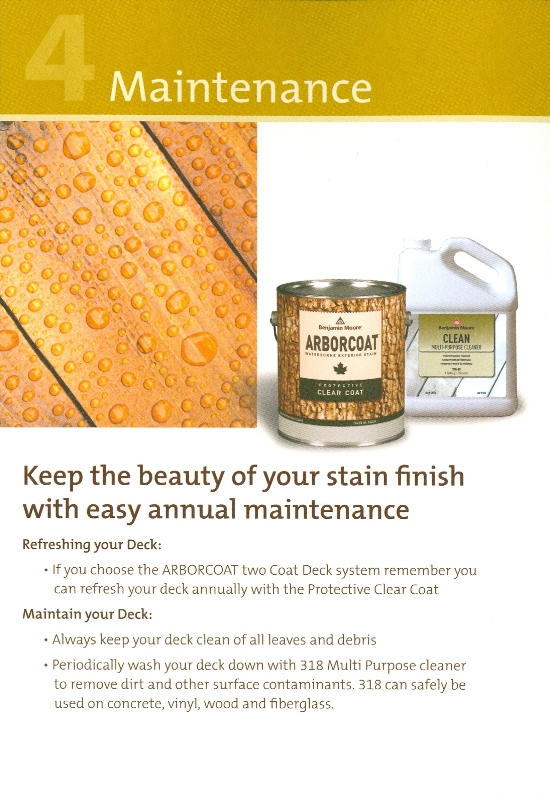 Benjamin Moore QUALITY
When it comes to crafting premium quality coatings, Benjamin Moore sets the standard for excellence.

New Products:
ARBORCOAT TRANSLUCENT STAIN (623)
Waterborne deck and siding stain that utilizes a blend of alkyd, acrylic and urethane resins to deliver superior performance.
One coat application for decks
Deep penetrating resins make this an ideal product for wood decks like cedar, pressure treated and hardwoods.

ALKYD TRANSLUCENT FINISH IN THE PREMIUM EXTERIOR STAIN LINE (326)
A deep penetrating alkyd formula designed to enrich the beauty of various woods from soft to hard including cedar, mahogany, teak and ipe.
A once coat application product for decks.

SAMPLE SIZES:
New Pint Samples - Standard colors in the NEW translucent Stain and Transparent Stains plus all the bases for the other finishes in the ARBORCOAT line of stains.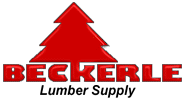 Beckerle lumber paint facilities
We have four locations that offer benjamin moore products.
Call ahead to any of our locations and we will setup your order before you arrive.
Or call for a delivery and save time and gas.
Call Haverstraw at (845)-942-1492.
Orangeburg at (845)-359-4633.
Congers at (845)-268-9248.
Spring Valley (845)-356-1600.
We would be privileged to have your business. Let us know how we can.

BECKERLE LUMBER THE LUMBER ONE BENJAMIN MOORE PAINT DEALER IN ROCKLAND COUNTY NEW YORK.
We offer a complete line of painting products including a full line of benjamin moore products. Four Convenient Rockland county new york locations.
We are easy to reach and easy to deal with.
Since 1940 we have been building on service.
We offer FREE delivery within Rockland County NY for sales over 500.00.



PERSONAL COLOR FAN - Click here to Try.

A Family Tradition Since 1940
---
STORE LOCATIONS
SV(845)356-1600 ·

BECKERLE LUMBER Spring Valley - Main Office ·
3 Chestnut Street · NY 10977
CC(845)268-9248 ·

BECKERLE LUMBER Congers · 79 Lake Road · NY 10920
OB(845)359-4633 ·

BECKERLE LUMBER Orangeburg · 219 Rt. 303 · NY 10962
HV(845)942-1492 ·

BECKERLE LUMBER Haverstraw · 59 Westside Ave · NY 10927
SV(845)356-1600 ·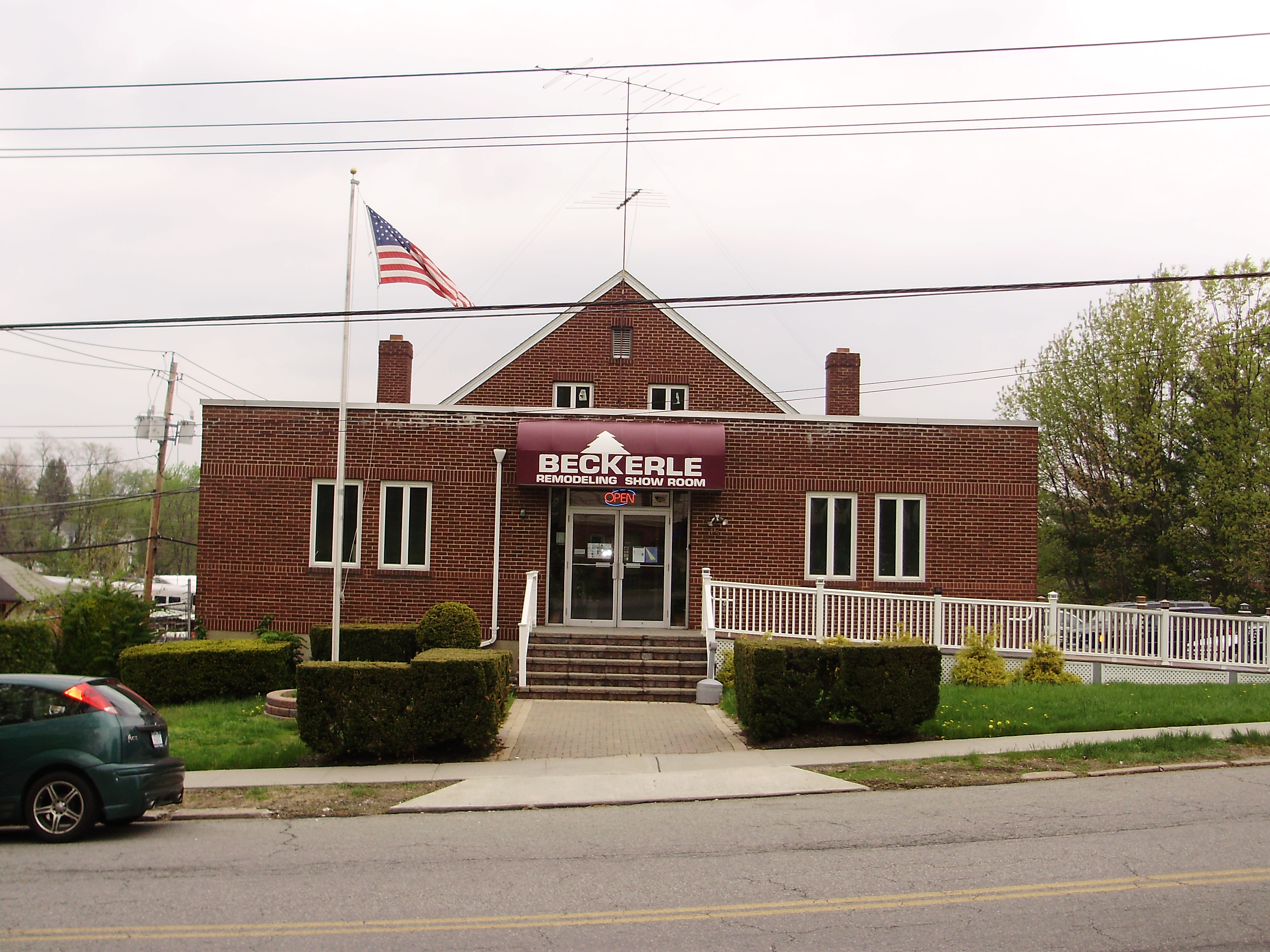 BECKERLE LUMBER Spring Valley Showroom · Corner of Chestnut & Furman · NY 10977
HV(845)942-1492 ·

BECKERLE LUMBER Haverstraw Showroom · Corner of 9W & Westside · NY 10927
---
Contact Us