Going Green, one room at a time
Virtually Odorless
A specialized refining process removes odors from the resin system which provides the backbone of durability for this product, so you wont even know its paint.
Zero VOCs (Volatile Organic Compounds).
Based on EPA method 24, Natura premium waterborne paint contains zero VOC's in the base product and colorants, which means zero VOCs in any color. In contrast, VOC levels of competitive products are increased significantly after the addition of colorants.
Premium performance in a zero VOC paint
Applies smoothly, provides excellent hide, flow and leveling and has great touch up qualities.
Fast Drying
Dries ti the touch in 30 minutes, recoat in one hour.
Durable Finish
Natura premium interior waterborne paint's 100% acrylic resin, using Benjamin Moore's proprietary waterborne colorants, provides an excellent dry film appearance and offers a choice of thousands of colors.
Designed to surpass environmental standards
Natura premium interior waterborne paint qualifies for Leadership in Energy & Environmental Design (LEED) credits and is designed to exceed Green Seal GS-11 1993.
NATURA PREMIUM INTERIOR WATERBORNE PAINT, the natural choice in environmentally friendly paints.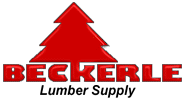 Beckerle lumber paint facilities
We have four locations that offer benjamin moore products.
Call ahead to any of our locations and we will setup your order before you arrive.
Or call for a delivery and save time and gas.
Call Haverstraw at (845)-942-1492.
Orangeburg at (845)-359-4633.
Congers at (845)-268-9248.
Spring Valley (845)-356-1600
We would be privileged to have your business. Let us know how we can.

BECKERLE LUMBER THE NUMBER ONE BENJAMIN MOORE PAINT DEALER IN ROCKLAND COUNTY NEW YORK.
We offer a complete line of painting products including a full line of benjamin moore products. Four Convenient Rockland county new york locations.
We are easy to reach and easy to deal with.
Since 1940 we have been building on service.
We offer FREE delivery within Rockland County NY for sales over 500.00.